Permeable Paver Systems
Perhaps no other type of paver system has advanced further, in terms of beauty paired with functionality, than permeable paver systems!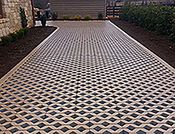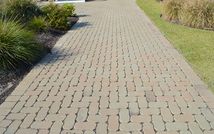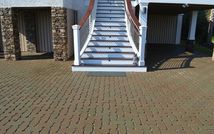 Permeable pavers maintain a balance of solid, dependable surfaces for your driveway or commercial space, and earthen materials that allow for drainage in mostly wet environments.
Permeable pavers come in a vast number of different styles, drainage abilities and colors to seamlessly blend into any space!
Permeable pavers have the ability to filter the water running through them allowing cleaner and better run off to the plant life surrounding the space in which it's installed.
Utilizing permeable pavers in areas prone to high moisture retention reduces the chance of standing water that can damage most other surfaces, such as concrete or asphalt.
By it's very definition, permeable pavers are breathable and allow for movement in earth and elements around them, making them incredibly versatile in all types of environments.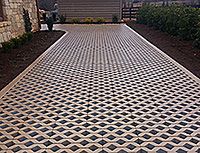 The unique design of Permeable Pavers allows rainwater to be gradually filtered back into the soil naturally, resulting in the control and stabilization of soil erosion. Its eco-friendly design reduces run-off and allows greenery to grow right through it, creating a highly unique hardscape design that works in harmony with nature.
What our customers are saying
"The planning and suggestions you helped with worked out perfectly. This patio has really 'opened up' our home and added a new level to our outdoor living. My only regret is that we didn't have it built 10 years ago."
- Angie from Myrtle Beach, SC
"It was so easy, we just called them and let them do the rest of the design, the construction to clean up. Your company are true professionals. After our driveway was completed, my husband loved it so much that he went and bought a smaller car, so that we could see more of our beautiful driveway. No kidding."
- Jeff & Ginny from Mt. Pleasant, SC
"It is through your professionalism and knowledge that I now have the perfect addition to my home without the additional expense of concrete removal. I can assure you that I will be recommending your company to everyone."
- Tammy from Raleigh, NC