Fire Pits & Fireplaces
Outdoor Living Spaces
Nothing says gather a group of friends and family together like a fireplace. Not only that, but fireplaces are a great way to extend your party space to the outdoors. Extends the entertainment a paver space can bring to all seasons!

The ambiance a fireplace brings is worth the investment alone, especially if you are into stargazing with a loved one while sitting next to one of nature's most captivating elements.
Fireplaces are an outstanding addition to your home that can add value if you ever decide to sell it. They are attractive features that can really help make your home stand apart from others.
While not as exacting as an actual grill, an Accu-Brick outside fireplace can help with cooking! Weather it's simply roasting marshmallows, firing up some kabobs, or perhaps utilizing a pizza stone oven, cooking is made fun for all!
There are many different sizes of fireplaces to fit all size outdoor living spaces! Let one of Accu-Brick's talented and trained sales staff help ensure you make more of your outdoors, and get the best fireplace and bang for your buck!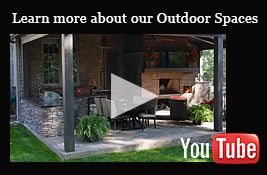 What our customers are saying
"The planning and suggestions you helped with worked out perfectly. This patio has really 'opened up' our home and added a new level to our outdoor living. My only regret is that we didn't have it built 10 years ago."
- Angie from Myrtle Beach, SC
"It was so easy, we just called them and let them do the rest of the design, the construction to clean up. Your company are true professionals. After our driveway was completed, my husband loved it so much that he went and bought a smaller car, so that we could see more of our beautiful driveway. No kidding."
- Jeff & Ginny from Mt. Pleasant, SC
"It is through your professionalism and knowledge that I now have the perfect addition to my home without the additional expense of concrete removal. I can assure you that I will be recommending your company to everyone."
- Tammy from Raleigh, NC