ACCU-IMAGER™ - Imagine the Possibilities Virtually

ACCU-IMAGER™
Sometimes you just need to see it first. At Accu-Brick, we can respect that and offer our Accu-Imager service for those that need a little visual assistance when choosing just the perfect combination of colors and paver types for your home or space!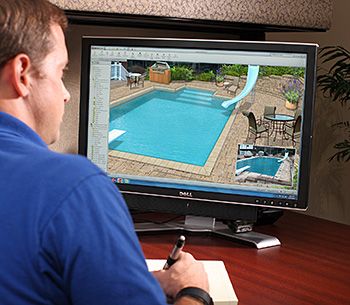 Accu-Imager is a service that takes an existing photo of your driveway, backyard, pool or other project, and allows Accu-Brick's team of professionals to animate and produce an image of that same space with the proposed set of elements in place.
Accu-Brick recognizes the importance in making a comfortable decision when making an investment in your home and property. Let us help you design and enhance your space to get the biggest bang for your buck!
Accu-Imager is a part of the services that compliment the expertise Accu-Brick brings when helping you and your family create your own special get away outdoors.
What our customers are saying
"The planning and suggestions you helped with worked out perfectly. This patio has really 'opened up' our home and added a new level to our outdoor living. My only regret is that we didn't have it built 10 years ago."
- Angie from Myrtle Beach, SC
"It was so easy, we just called them and let them do the rest of the design, the construction to clean up. Your company are true professionals. After our driveway was completed, my husband loved it so much that he went and bought a smaller car, so that we could see more of our beautiful driveway. No kidding."
- Jeff & Ginny from Mt. Pleasant, SC
"It is through your professionalism and knowledge that I now have the perfect addition to my home without the additional expense of concrete removal. I can assure you that I will be recommending your company to everyone."
- Tammy from Raleigh, NC